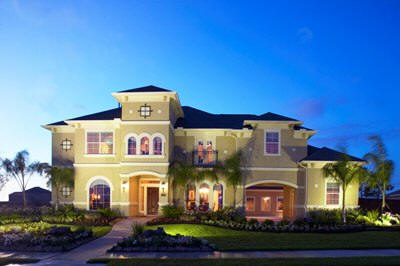 Lakes of Bella Terra, Richmond TX Homes For Sale MLS Search.
Lakes of Bella Terra offers the charm and elegance of a truly extravagant neighborhood. This master planned community will feature numerous acres of beautiful lakes. An abundance of scenic parks and walkways
. Also included is a multi-million dollar recreation complex, exclusive fitness center, pools with play-spray features, picnic pavilions, and tennis and volleyball courts. This community is located minutes away from restaurants and entertainment and close to shopping including HEB, Kroger, Home Depot and Katy Mills Mall. Lakes of Bella Terra is situated at the corner of the Westpark Tollway on the Grand Parkway, providing for an easy commute into Houston. The community is also located near George Bush Park which features a 2.5 mile hike and bike trail winding along Buffalo Bayou. It also includes baseball and soccer complexes and the Millie Bush Bark Park for large and small dogs. Gated, private, and exclusive, all home sites in our Monte Leone section are very deep to accommodate extensive outdoor amenities
Lakes of Bella Terra continues to attract prospective homebuyers with its extensive array of homes, amenities, and nearby attractions. The community boasts an ideal location, just minutes from the Westpark Tollway and about 30 minutes from downtown Houston.
Lakes of Bella Terra's convenience factor is further enhanced by a magnificent new shopping center that's opening right around the corner, The Shops at Bella Terra.
"Our residents are buzzing with excitement about The Shops at Bella Terra," said Clark. "Kohl's is already open, Wal-Mart Super Center opens this September, and many other shops and restaurants will follow, including Best Buy, PetSmart, Famous Footwear, Ross, Wachovia, Whataburger, and many more."
Lakes of Bella Terra's multi-million dollar Recreation Center
is another attraction that's generating excitement throughout the community. Committed to making the community feel special from day one, Ryko Development made tremendous up front investments to get the amenities up and running. The Recreation Center is already open and being enjoyed by homeowners. It features a junior Olympic pool, water playground, tennis courts, volleyball courts, state-of-the-art exercise center, and community gathering rooms.
Along with acres of lakes and fabulous resort-style amenities, Lakes of Bella Terra boasts a dazzling array of home designs.
Executive Homes are now selling at Lakes of Bella Terra from the $170's to the $600's, and 10 models are currently open. Estate Custom Homes in a gated, waterfront enclave within the community are now selling from the $700's to $2 million.
Community Overview:

Lakes of Bella Terra offers the charm and elegance of a truly extravagant neighborhood. This master planned community will feature numerous acres of beautiful lakes and abundance of scenic parks and walkways. Also included is a multi-million dollar recreation complex, pools with play-spray features, picnic pavilions, and tennis and volleyball courts. This community is located minutes away from restaurants and entertainment and close to shopping including HEB, Kroger, Home Depot and Katy Mills Mall. Lakes of Bella Terra is situated at the corner of the Westpark Tollway on the Grand Parkway, providing for an easy commute into Houston. The community is also located near George Bush Park which features a 2.5 mile hike and bike trail winding along Buffalo Bayou. It also includes baseball and soccer complexes and the Millie Bush Bark Park for large and small dogs.
Search ALL metro Katy and Houston Properties for Sale FREE through the Complete Texas MLS - Click Here